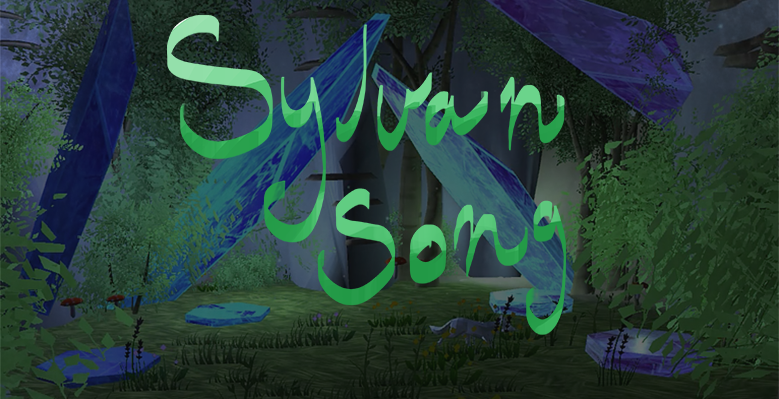 Sylvan Song
Comments
Log in with itch.io to leave a comment.
My Indie Play of Sylvan Song
Loved the game and the music! It was very beautiful and everything worked well together!
I found one small glitch that you can see in my video but other than that it was perfect! Keep making great games and I'll be sure to play them in the future!
Wow, thanks a ton! I really appreciate you taking the time to make a video and to leave such a nice comment :') (Thank you for pointing out the glitch too!)
Wow, I really liked playing the Sylvan Song and at one point I found myself just wondering around the scenery which I could have done very happily for hours. I think I might make an 8 hour screensaver for guys. Beautiful.
Regards
wobblyfootgamer

Thank you so much - that means a lot!! It was really important to us to create a beautiful, tranquil space - I'm so glad that you enjoyed it! :')
This is pretty good, I like this setup.
In terms of gameplay there isn't a lot going on here, but that's alright! It tells a fun little interactive story that really does manage to make you feel involved as the forest is reborn. The models are a little all over the place and the puzzle bits are all essentially a quick round of Simon says but the music is beautiful and there's just enough story to get you invested!
Thank you so much for playing and I really appreciate your feedback! I loved your video - your reactions were delightful :) Thanks again for taking the time to play and to make a video!
Found this shortly after it was released and I like what you have going on here. Sylvan Song is a pleasant meander through a world ever improving with the help of a little white fox. And magic crystals. Because magic crystals make everything better. The graphics are simple, but work well overall, and the end result is pretty to look at. Having the music pick up a bit with each improvement was a nice touch as well.

Good job on this.

Thank you so much for playing and taking the time to make a video - it means a lot and was really fun to watch! I really appreciate your kind words - and I'm glad you enjoy magic crystals as much as I do ;)
This was great. Hard to see what light lit up sometimes but the feel and growing music really made the game. Good job... :)